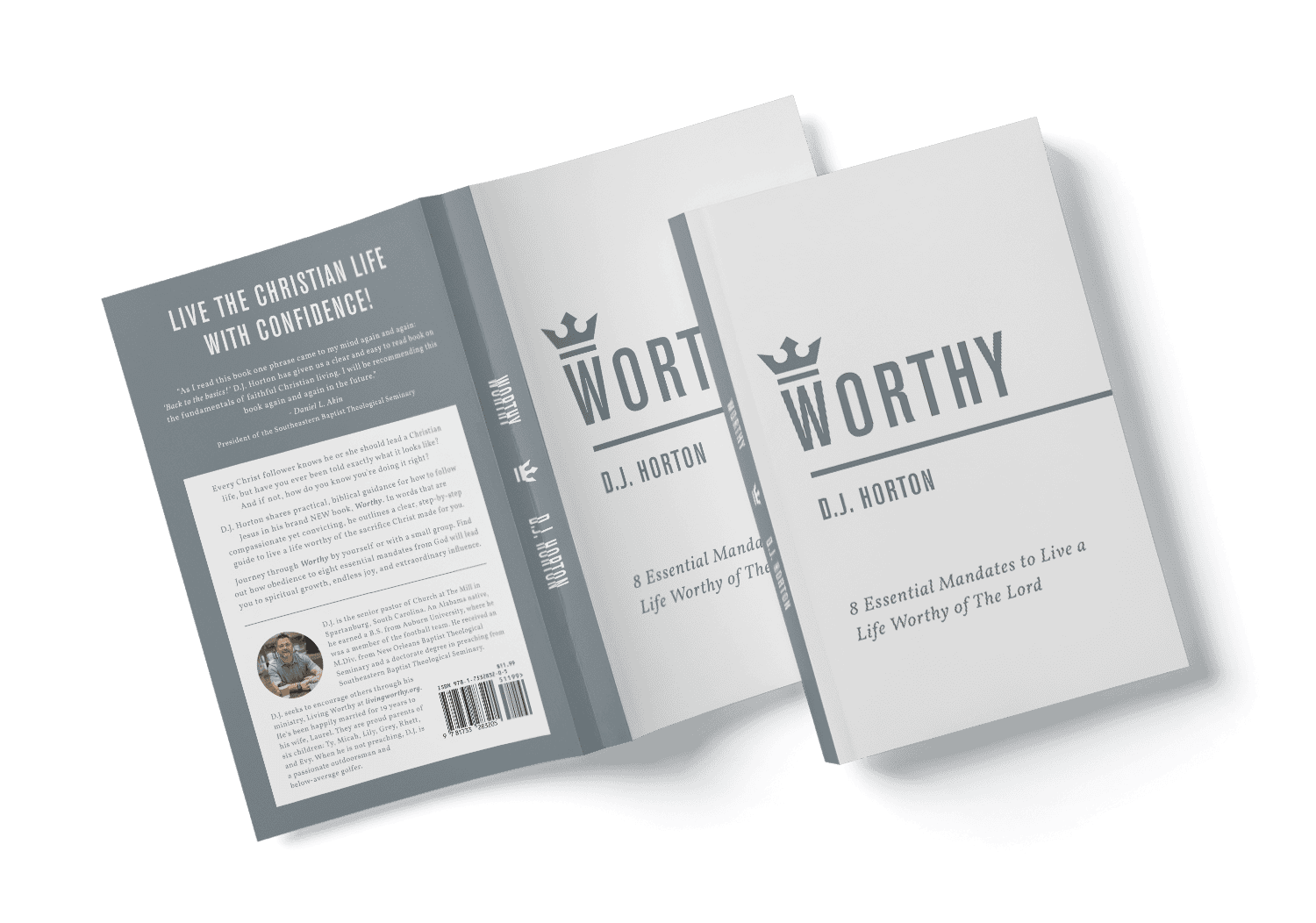 Is your life worthy of the Lord? Find out!
You know you're called to the Christian life.  But have you ever been told exactly what it looks like? And if not, how do you know you're doing it right? Pastor D.J. Horton shares practical, biblical guidance for how to follow Jesus in his brand NEW book, Worthy.  In words that are compassionate yet convicting, he outlines a clear, step-by-step guide to living a life worthy of the sacrifice Christ made for you. Journey through Worthy by yourself or with a Small Group. Find out how obedience to the eight essential mandates from God will lead you to spiritual growth, endless joy, and extraordinary influence. With simple, easy-to-follow biblical truths based on Colossians 1:9-10, Worthy shares the foundation of D.J.'s ministry that has made Church at The Mill the 19th fastest growing church in America. First-edition copies of Worthy are available starting at $11.99.
Scripture References: John 10:22-42
From Series: "Never the Same"
As Jesus moves towards the cross those who meet him, hear him, believe him and reject him all have one thing in common; they are never the same!
More From "Never the Same"
Join Living Worthy Ministry's Email List