ABOUT LIVING WORTHY MINISTRIES
Living Worthy Ministries was birthed from the heart of a pastor who desired deeply to share the goodness of God's word with as many people as possible. The word worthy in Colossians 1:10 deeply shaped the foundation of Living Worthy Ministries through the founder, Pastor D.J. Horton. The idea of 'walking in a manner worthy of the Lord," gripped his heart and has provided a foundation for preaching, teaching, writing, and leading others to live worthy of the Lord. Living Worthy Ministries exists as a resource for all Christians of different walks to access biblical truth and foundations to build their faith upon.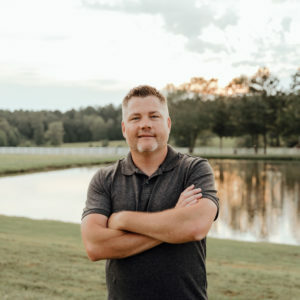 D.J. has been the Senior Pastor of Church at The Mill since 2004. He often says his job as our shepherd is to focus on the four P's; prayer, preaching, people, and purpose.
Thanks for visiting! I'm glad you're here. I pray this site will be a source of encouragement and guidance for you -- and that the sermons and resources you'll find here will help you follow Christ more faithfully. Together, in the Words of the Apostle Paul, may we strive to live a "life worthy of the Gospel" (Philippians 1:27)